About
Nalanie Harilela Chellaram
Nalanie Harilela Chellaram is a modern spiritual teacher, a true Soul Doctor dedicated to selfless service. She travels the world to spread a message of wisdom, compassion and love, based on the philosophy of Yoga.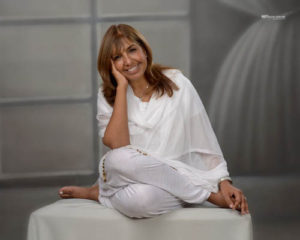 Nalanie was born in 1954 into a distinguished, leading family in Hong Kong, the Harilelas. Nurtured by very spiritual Hindu parents and educated at a Catholic Convent school, she grew up in the presence of a close family friend who, unbeknown at the time, was to have a deep and lasting influence in her life. This frequent visitor and friend was Sri Swami Satchidananda, her Beloved Gurudev. (www.swamisatchidananda.org)
Nalanie attended university in the United States where she read Philosophy, Psychology and Fine Arts. In 1975 she moved to Gibraltar with her husband, Shanky, where for many years they ran a successful fashion business. She continued her study of Philosophy and Psychology while running a very popular dance school and raising their two children, Shani and Shaman.
In 1986 Nalanie formally became a disciple of His Holiness Sri Swami Satchidananda and continued her study of the science of yoga under His Holiness' guidance.  She has been accredited by the Council of Teachers of the Satchidananda Ashram in Virginia, USA to teach Asanas, Pranayama and Meditation. She is also an accredited Teacher Trainer for Integral Yoga and a therapist under the British School of Yoga.
Her popularity as a counsellor has also increased in recent years and she now offers consultations both in Spain and Gibraltar for which she does not charge but rather prefers to work on a donation basis.
Nalanie currently serves as Chairwoman of the Integral Yoga Centres in Sotogrande Alto, Spain and Gibraltar where she regularly gives talks ("Satsangs") on spirituality and 'the science of the mind'.  She frequently leads Hatha and Raj Yoga Teacher Training Courses and is becoming increasingly popular as a speaker both locally and internationally.  To date she has accepted invitations to speak in Spain, Portugal, Sweden, Finland, the UK, USA, Hong Kong and Singapore.
She is also the founder of "Service in Satchidananda" (SIS) initiative, a non-profit international collective of charities established in honour of Sri Swami Satchidananda and based on his core teaching of selfless service.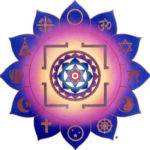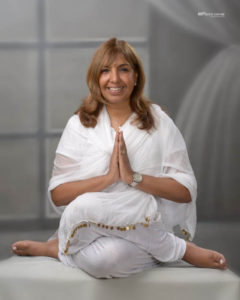 In March 2008, Nalanie received an award in recognition of her services to humanity from Her Majesty Queen Elizabeth II, which was presented by His Excellency the Governor of Gibraltar, Sir Robert Fulton.
In October 2008, Nalanie was also awarded a Humanitarian Award from The Integral Yoga Institute's Ashram in Yogaville, Virgina, USA. 
For general enquiries, please fill out the form below:
If you would like a private and personal consultation with Nalanie, please send an email to nalanie30@gmail.com stating your full name, email address and a brief summary of purpose of the consultation.  In the event the circumstances so warrant and Nalanie considers a consultation would be useful she will then reply by email giving a day and time for the consultation, and the number you may call her on. 

PLEASE NOTE: Consultations must be for genuine reasons and not just for a chat. Each consultation usually lasts for no more than 30 minutes and they are given strictly on a donation basis. Details of where donations may be made will be provided to you. Nalanie reserves the right not to reply to any emails received or requests for consultations, and those requesting consultations do so on the understanding the Nalanie will not be held responsible for any negative effects, or actions performed by those she consults, in consequence of the advice given during consultations.
Nalanie has the beautiful gift of being able to quicken the transformation of the soul.  She illumines the paths of so many of us and demonstrates through her actions that it is love that truly heals. The gifts she shares are precious and there are no words I can think of to thank her enough.
Nalanie makes yoga philosophy fun, light and accessible to all. It is a joy to listen to her inspiring talks and classes.
Nalanie brings the teachings of Patanjali and Swami Satchidananda to life. She is skillfull, humble and passionate, teaching from her personal life experience. If you are willing to work to improve yourself to live your life in the best way possible, if you are ready to go on the roller coaster ride of your life, to laugh, to cry, to really look within, then follow Nalanie to learn the techniques that can transform your life.
Nalanie H. Chellaram is a modern spiritual teacher, who walks her talk in every aspect of Life. Through her own - at times - very dramatic experiences, she shares with her students in an inspiring, truthful, loving, and often very humorous way - always referring to the teachings of our beloved Master - Sri Swami Satchidananda.
Nalanie Chellaram positively transforms people's lives. Both as individuals as well as in her well attended talks, retreats and programmes, she inspires and fulfils each soul.
Nalanie has several Social Media accounts from which you can find information on upcoming events, reports on recent events, commentaries and shares, and snippets of wisdom all designed to help spread the message of peace and joy, love and light!