Spotlight
Gifted and Making a Difference

Nalanie is a great believer in supporting and promoting talent, especially if that talent has a positive impact on other people either by being inspirational or by bringing some peace and joy.
She is also extremely keen to recognise the efforts of young people who through their actions, dedication and commitment to the welfare of others, are making a real and positive difference.
"Spotlight" is a platform – a stage – to put talent under the spotlight, to provide them with an outlet to promote whatever gift they possess, whether it is music, art, poetry, literature, comedy or whatever…
"Spotlight" is also designed to promote people who are making a real difference to the lives of others, either through charity work or by their individual efforts to help wherever and whenever they can.
If you want to share a video clip you have produced, or a sound bite, then send the link or file, together with some background information on the clip and about you, to the below address.
If you know of someone who deserves recognition for the amazing work they do to help others, then please send written details to enquiries@nalanie-chellaram.com.
Natasha Bacarese-Hamilton is Nalanie's multi-talented Granddaughter who sings, dances and composes her own songs.
Nalanie has started a series of live interviews with people making a difference as part of her weekly Satsangs via Zoom.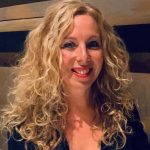 Amber Turner started practice as a Barrister in 1998 and opened Amber Law, Gibraltar's first Holistic Law firm, in March 2013, when she realised it was time to stop fighting the old structures, and to start building the new. Amber's innovative Holistic Law Model was developed throughout a period of over 20-years' experience, representing literally thousands of clients, as a Barrister-at-Law, Acting Solicitor and Interpersonal Mediator. The foundation of the Model came from the Raja Yoga teachings of Sri Patanjali as translated by Sri Swami Satchitananda and taught to Amber by Nalanie.
Amber continues researching and reading about, communicating with and meeting those who promote a 'Holistic' and 'Healing' approach to the Practice of Law as she sees this as the way to truly help people through difficult situations, and to make a real difference.
Aside from Amber's busy Legal Practice, over the years she has been engaged in educational and cultural community projects promoting values and empowerment. Amber is renowned for her ability to connect and communicate with clients from all walks of life, to empathize and to extend her spiritual legal service to all. Amber has been affectionately described as 'the Street Lawyer', and featured in newspapers, magazines, on radio and television shows.
In January 2021 Amber was interviewed by Nalanie via Zoom and FaceBook Live as part of her weekly on-line satsangs.
For more information about Amber, please visit: www.amberlaw.com
Instagram: amberlawglobal
Facebook: Amber Law
Linked In: Amber Turner Gibraltar.
For Nalanie's interview click here: https://youtu.be/bb6sGILVoY8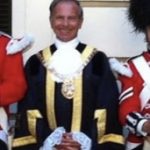 Julio Alcantara is very well known in Gibraltar for his services to the community.
A teacher by profession, Julio went on to serve as Director of Education and has been involved in several Youth and Social Welfare initiatives. Now well in his 70's Julio is proving you are never too old to make a difference. He was recently appointed to serve on a committee established by the Government of Gibraltar to advise on mental health issues.
Julio's accomplishments include a term as Mayor of Gibraltar, and amongst his accolades Julio can boast an MBE from HM Queen Elizabeth II, as well as a Medallion of Merit from the Gibraltar community.
He met Nalanie in 1998 and since then has become a very important part of the Yoga Centre in Gibraltar. He currently serves as Treasurer of the Centre, as he has done for many years, and is a very dynamic force in the charitable work of the Integral Yoga Centre.
Julio was interviewed by Nalanie via Zoom and FaceBook Live in February 2021.
For Nalanie's interview click here: https://youtu.be/8I3l53zklKc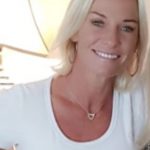 Audrey began her Yoga journey 15 years ago when she first met Nalanie and she says her life changed with the teachings of the Science of Yoga by Sri Swami Satchidananda.

She loves to enjoy life and is full of passion for people, bringing joy and laughter to all those around her. Audrey has worked for years in the field of wellness, fitness, nutrition, sports and massage. She was an accomplished sportswoman representing the Republic of Ireland in netball and as an Ireland Gymnastics Champion. In 1992 Audrey was chosen to lead the Irish team at the Barcelona Olympics.
Audrey opens her heart to others through service. She works with local charities
Collective Calling
and
Service In Satchidananda (SIS)
and,
in particular, she was instrumental in providing homeless people and poor families with support and food distribution when the severe effects of the Covid-19 Pandemic hit the South of Spain last year.
In addition, Audrey offers her home as a community centre to serve others and helps ladies reignite their spark for life through her yoga, fitness and dance classes, as well as women's empowerment groups.
Audrey was interviewed by Nalanie in March 2021.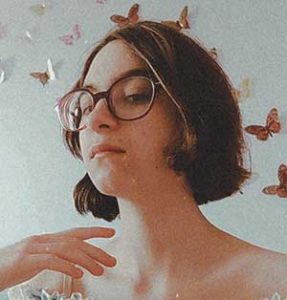 Lucy Williams is a talented British teenager who writes her own songs and performs them on a ukulele. Her "Gramps" (AKA Les Roberts) is Nalanie's partner and the owner of Alta Vida Productions, which produced this video.
In the song, Lucy ponders the wonders of the universe and the stories hidden in the stars.