Shop
Books and publications by Nalanie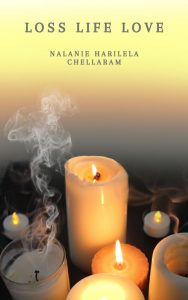 "Death became my teacher, and selfless service by healer."
Nalanie had read many books about death and dying and truly understood that we all die. But then, one day in 2008 everything she had learned and taught about spirituality and dealing with loss was put to the acid test.  Shanky was diagnosed with terminal cancer.  Nalanie now had to draw on her faith and convictions, and all the strength she could muster to help her family through this heart-break.
Based on Nalanie's spiritual knowledge and personal experiences, Loss, Life, Love offers hope and advice on how to move on with life following the loss of a loved one.  The underlying messages are that, even though the pain may never fully leave you, finding purpose in life can help the healing process, and that it is possible to fall in love again without guilt.
Cost: € 12.88
Click on the book to purchase via the Amazon page.
The following booklets are available to purchase via donation