Integral Yoga
Truth is One, Paths are Many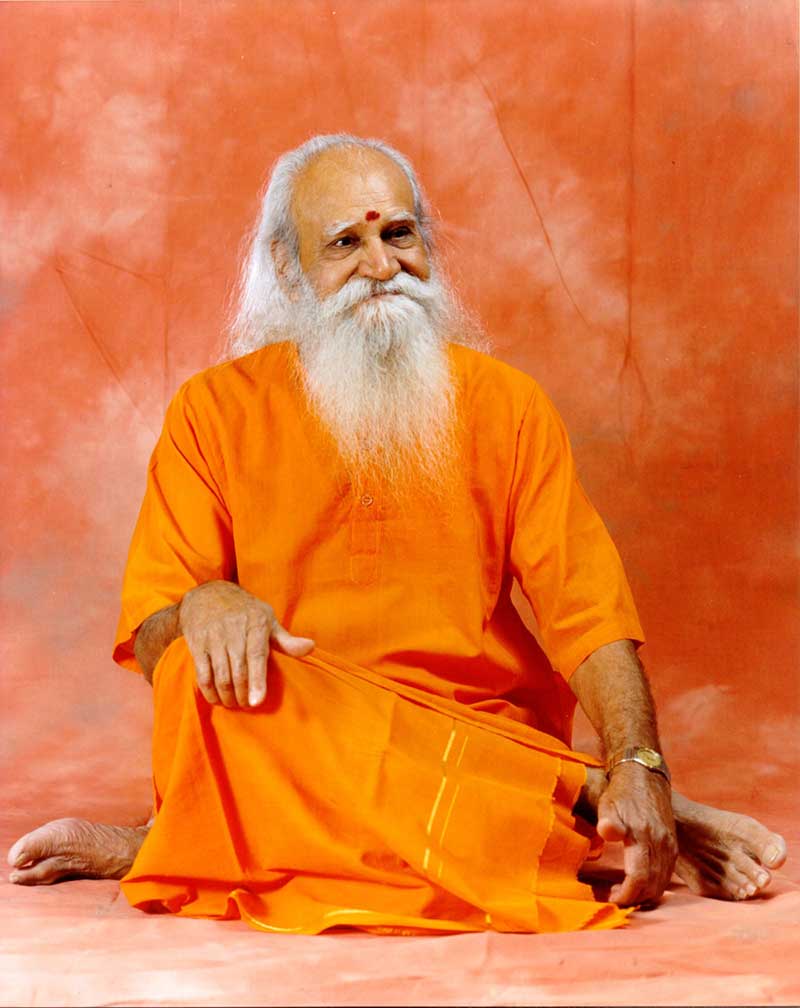 "The goal of Integral Yoga, and the birthright of every individual, is to realize the spiritual unity behind all the diversities in the entire creation and to live harmoniously as members of one universal family."
~ Sri Swami Satchidananda
Integral Yoga® helped pioneer the introduction of Yoga to the western world over 50 years ago. Yoga master Swami Satchidananda travelled to New York in the USA and shared his teachings, which promote an easeful body, a peaceful mind, and a useful life. He taught that selfless service and interfaith understanding were essential for a peaceful world.
The Integral Yoga global community includes over 6,000 Integral Yoga teachers—many of whom have become leaders in the changing paradigm of modern Yoga and healthcare, as well as founding successful programs for specific populations.
Nalanie currently serves as Chairwoman of the Integral Yoga Centres in Sotogrande Alto, Spain and Gibraltar where she regularly gives talks ("Satsangs") on spirituality and 'the science of the mind'. She frequently leads Hatha and Raj Yoga Teacher Training Courses and is becoming increasingly popular as a speaker both locally and internationally.
The motto of the Gibraltar Integral Yoga Centre is: Live to Love, Love to Serve.
For further information about Integral Yoga please click on the following links:
Nalanie is also the founder of the "Service In Satchidananda" Charity collective – or SIS for short – in honour of Sri Swami Satchidananda.
The mission of SIS is to work together with a dedicated team of people, with other non-profit organisations, donors and well-wishers to positively impact the lives of children and families in need through established and new projects.
Its vision statement is to raise funds to establish, support and expand its charitable projects that nurture the lives of children and people in need through education and skills, the alleviation of suffering and to give love and service.
For further information about SIS please click on the following link:
For examples of Nalanie's Satsangs please click here.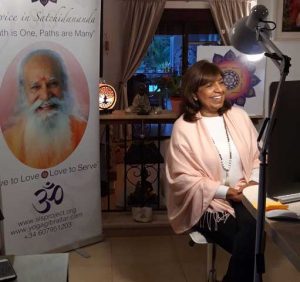 Nalanie's talks are live and on Zoom too.  Should you wish to listen to her speak she gives satsangs every Wednesday between 1800hrs and 1900hrs CET.
Here are the Zoom details:
Meeting ID: 421-938-0339
Password: 093199
For further details of the talks and the subjects covered click here.